Living shorelines are the natural and effective way to protect Delaware's shorelines.
If you own waterfront property in Delaware, whether it be saltwater or freshwater, and are concerned about erosion or just want to beautify your land, a living shoreline may be for you.
Traditional methods of shoreline protection, such as bulkheads and riprap, can actually make erosion problems worse by redirecting wave energy. In addition, they disconnect the land from the water which prevents wildlife, such as turtles and ducks, from accessing the habitats they need to survive.
Living shorelines use common natural materials, and can be designed not only to meet your shoreline protection needs, but also your personal interests whether you like sitting from the comfort of your own home bird watching, or taking your kayak out for a paddle.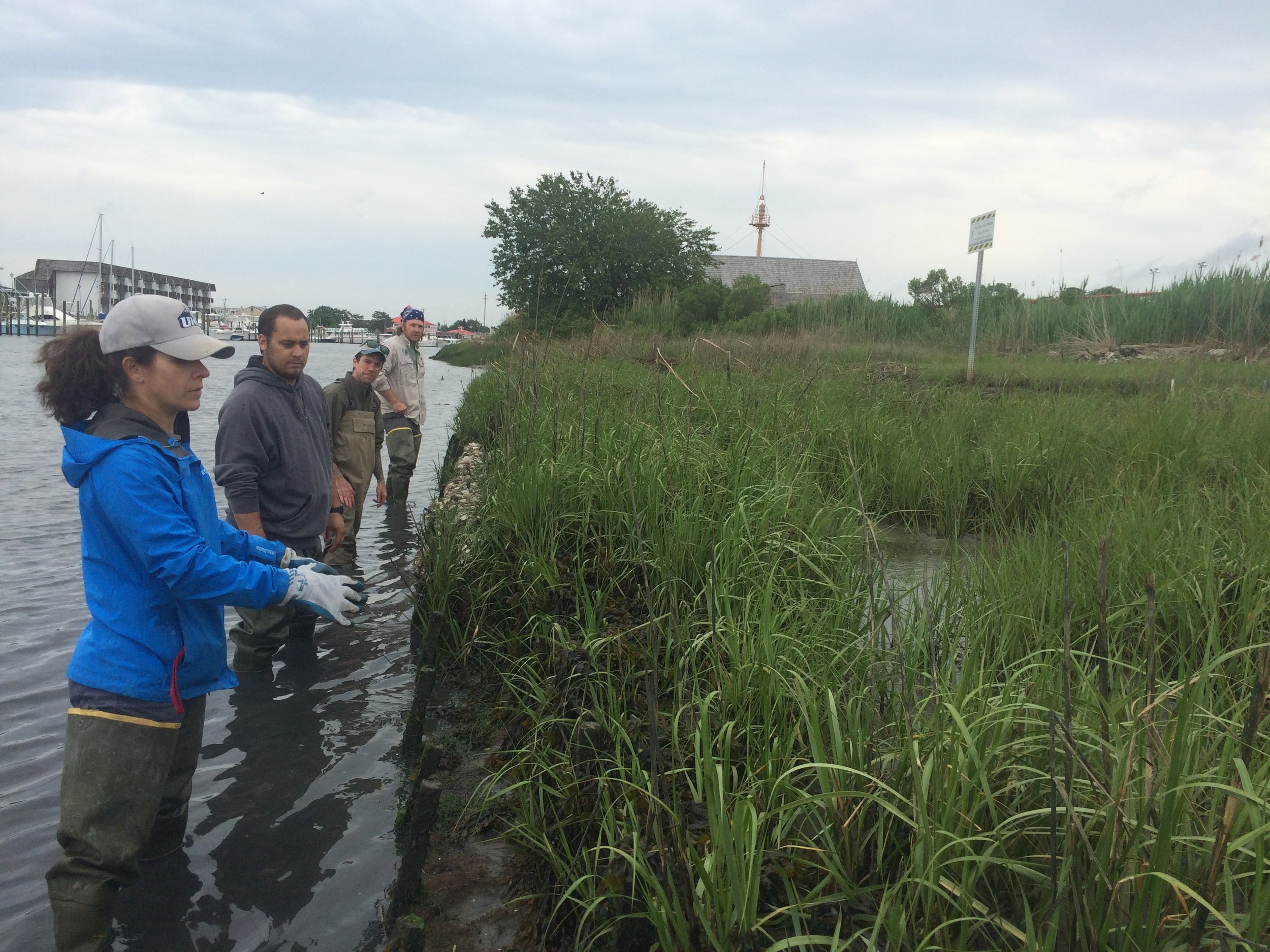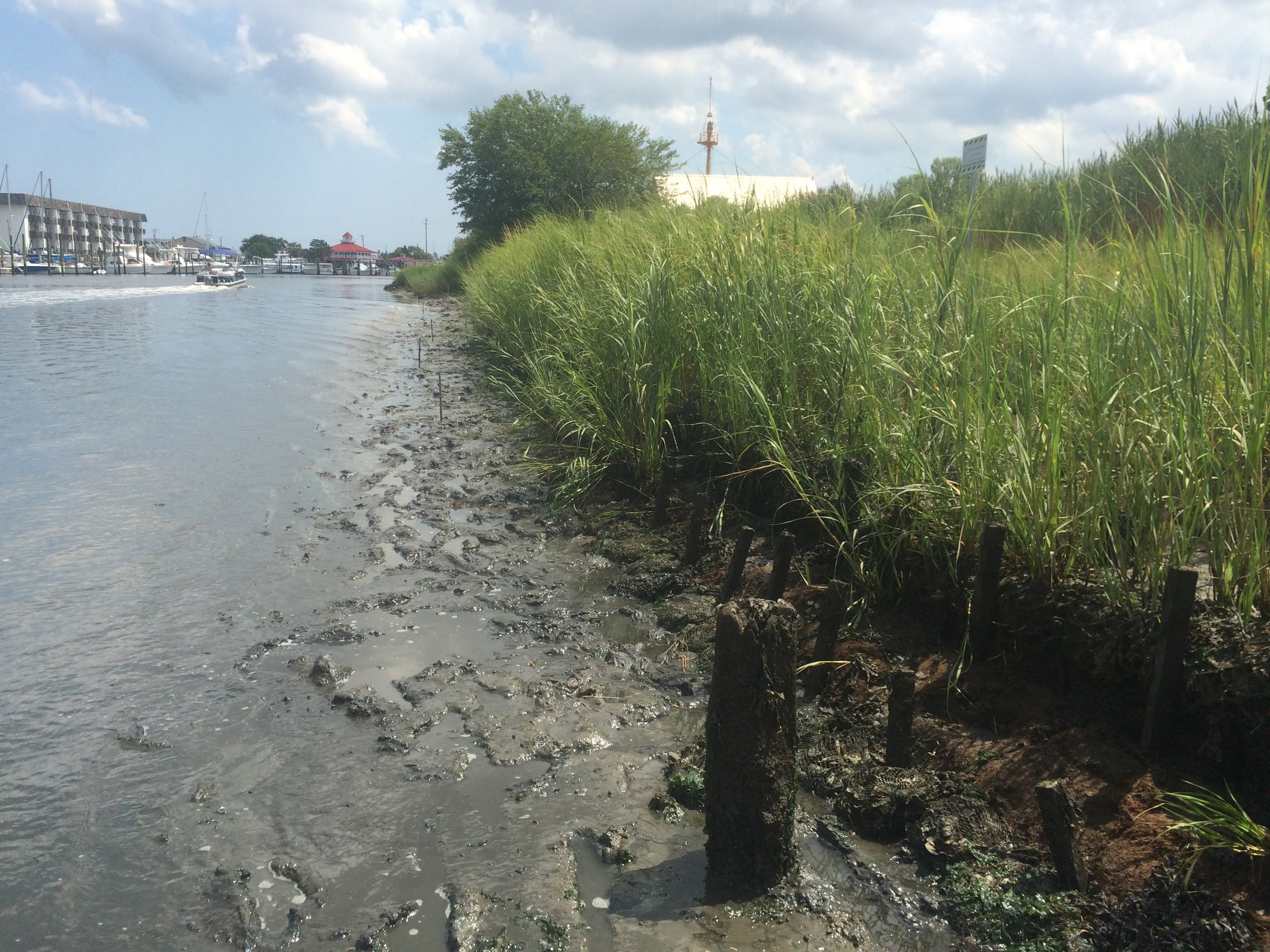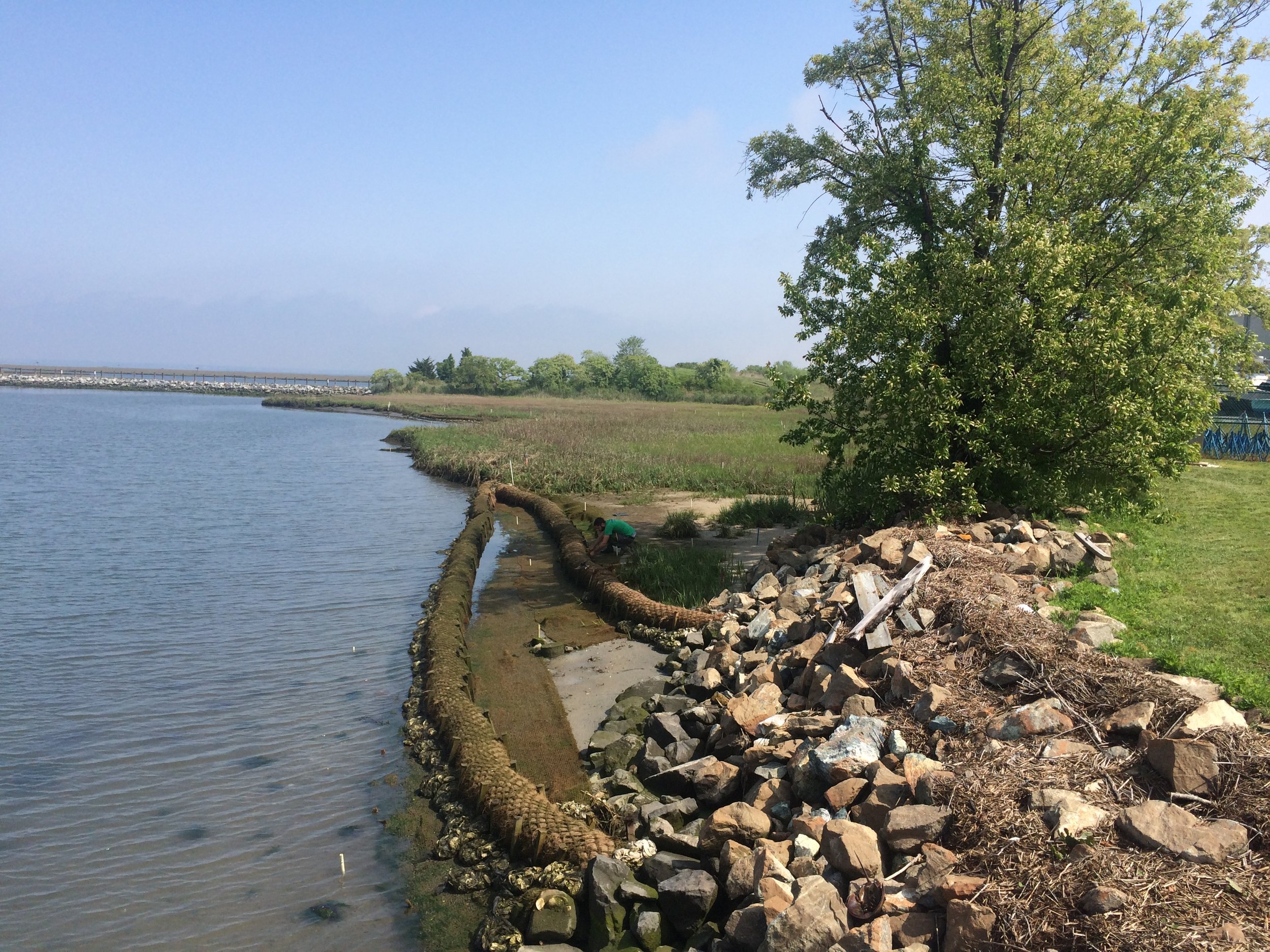 Join the Living Shoreline Conversation
Sign-up for our email group to ask living shoreline questions, be notified of upcoming trainings, new developments in the field, and more. To view the group messages and join simply click here.